Description: Create/Change is an all-media, juried exhibition that will feature work that examines the idea of artist/s as citizens. Artists who, through their work, reimagine the traditional notions of art-making, and who contribute to society either through the transformative power of their artistic abilities, or through proactive social engagement with the arts, advancing equity, empathy, sustainability, and social justice through art and culture. This exhibition is open to all artists living and working in the United States.

Deadline for Entry: June 7, 2017
Notification: July 10, 2017
Exhibition Dates: August 4-27, 2017

Awards
Juror's Choice Award: $100
Director's Choice Award: $100
Juror: Mary Early
Mary Early is the director of HEMPHILL Fine Arts, a Washington, DC gallery founded in 1993. The gallery presents exhibitions of modern and contemporary art at its primary location as well as a special exhibitions at Carroll Square Gallery, and temporary projects at 1700 L Street. She serves on the boards of Hamiltonian Artists and Washington Sculptors Group and is a co-chair of the Bennington College Alumni Cooperative, DC Chapter. She has a particular interest in public art and community engagement, as well as the materials and processes of contemporary sculpture.
Mary Early studied visual art, film and video at Bennington College and has exhibited at the United States Botanic Garden, Washington Project for the Arts, the Corcoran Gallery of Art, Second Street Gallery, Charlottesville, VA, the Austrian Cultural Forum, Washington DC, Galerie Im Ersten, Vienna, Austria, and Schloss Salem, Salem, Germany, among other regional and national galleries. She will exhibit at Kunstlerbund Tubingen, Tubingen, Germany 
in May 2017; also in 2017 Early will complete a large-scale installation of beeswax lines at the American University Art Museum, Washington, DC.
How to Submit
Submissions should be made online  using Submittable.com. This is a free service for you, but you must create a user login. It is quick and easy, and helps us keep everything organized.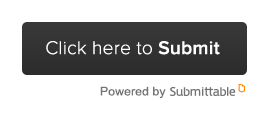 Don't qualify for the regular Call for Artists? Please consider applying to our Member Gallery by becoming a member today! Submissions are accepted on a rolling basis. Contact us for more information.
Questions? Contact us at:
Email:  gallery@hillyerartspace.org
phone:202.338.0325
–
Click Here to learn more about submitting a proposal for a solo exhibition.